PREMIUM QUALITY
Pet Pawsitive is proud to offer high-quality premium pet supplements for your beloved dogs and cats.
Our mission is to strengthen the bond between you and your pet by keeping your pet healthy and vibrant for years to come. With our products, age really is just a number, and the adventure doesn't have to slow down any time soon.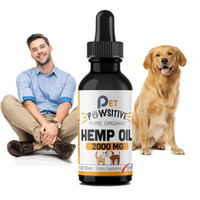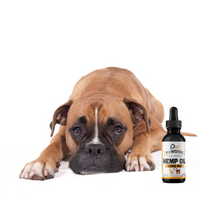 SOOTHE SEPARATION ANXIETY
Full Spectrum Hemp oil uses natural, organic hemp extract, to soothe your dogs stress, and help him to settle when you aren't around.
SOOTHING AND CALMING
Fireworks on New Year's Eve, Fourth of July, and other loud events can be a really stressful time for dogs.
Our Full spectrum hemp oil takes the edge off, helping them settle down during festive occasions.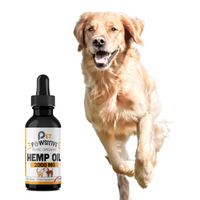 HIP AND JOINT RELIEF
Canine arthritis and joint pain affect 1 in 4 dogs in the USA, the anti-inflammatory effects and pain relief provided by this hemp plant oil can relieve pain and ease movement in your pet's joints without dangerous side effects or interacting with medication.
REVIEW
"It truly works."




I love this hemp oil. My dogs is 10 years old and he has this anxiety problem. He is always over excited at new stuff and keeps bringing about his presence at around anyone and anywhere. I feel so embarrassed sometimes in public when he starts that barking at random people and I am like I just want him to shut his mouth and keep walking instead this guy wants to stand and make people realize his presence. But after giving him this hemp oil for like a week he has been calmer than he used to be, I now finally can go out for a walk with him without any public fear.

Alex
"Helped my anxious cat"

This product really helped my 5 year old anxious cat. We moved recently and the change was not a good thing according to him. We started by putting it in his food which gave minimal relief. When we started administering orally it really made a difference. He's way more calm and enjoying his new home. Highly recommend.

Angle
"3 happy dogs!"

Love this product. My golden retriever Brody suffers from epilepsy. He has been taking 3 different anti-seizure meds while trying to ween off Phenobarbital. Every time we hit a certain dosage he would seize. We added Pet Pawsitive to his diet and not only are we nearly off the Phenobarbital but he is playful, cuddly and so much happier. Max and Ruby aren't afraid of him anymore and I have even found them all napping together. Life changer!

Robert
"I have a Catahula it solved his itching issues."

I used this on my 65 lb dog, he suffers from PTSD and Sep Anxiety and itchy skin, tried everything for itchy, this works but I have to say he doesn't like it, I have to hide it in his food (usually cheese) to get him to eat it, the Wiley bugger now sniffs everything I give him, so my dosage was 4 drops in 3 pieces of cheese or meat, noticeable calming effect and within a week of daily use the itching subsided and honestly I give it to him maybe once a week now so I'm happy, he Is happy.

Peter
Location
Our Store
Chicago, USA
Toronto, Canada